The Vaccination Problem That is Costing Us Billions
October 14th 2016
While much of the controversy around vaccinations has focused on unvaccinated children, a new study reveals that unvaccinated adults cost the U.S. economy nearly $9 billion last year.
The study, which was released online and will appear in the November issue of Health Affairs, calculated the economic burden by adding the costs of doctor's visits, hospitalization, and lost productivity associated with 10 vaccines that protect against 14 pathogens. The vaccines studied are recommended by the Center for Disease Control for adults.
By far the most costly of the diseases was the flu, which the study found cost the economy approximately $5.8 billion last year.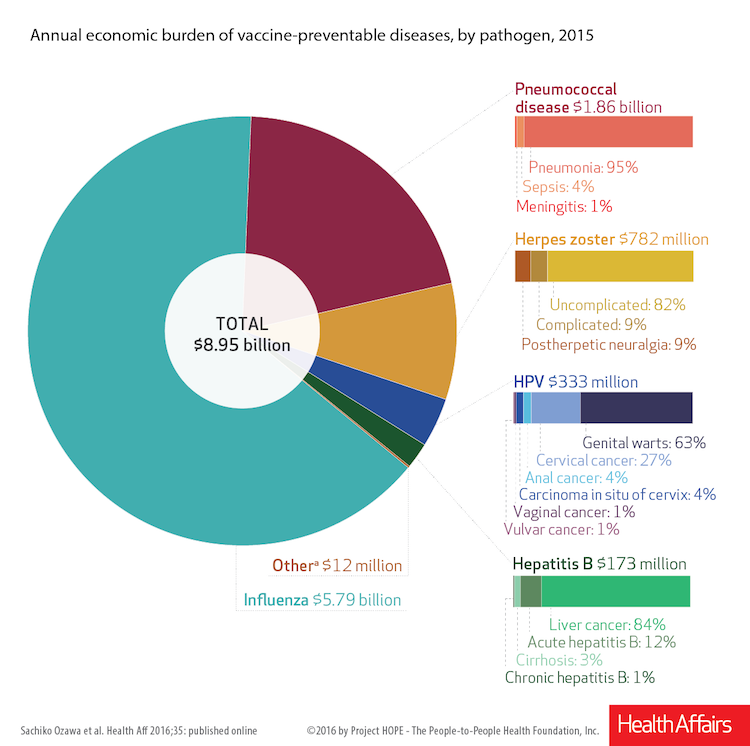 During the 2015-2016 Influenza Season, just 42 percent of adults received the flu vaccine, according to the Center for Disease Control. While the vaccine's effectiveness varies, it reduces the risk of contracting the flu by 50 to 60 percent among the general population.
Why don't people get vaccinated?
While the study expresses the need to maintain patient autonomy, it concludes that policies should be created that "focus on minimizing the negative externalities or spillover effects from the choice not to be vaccinated."
The reasons for this choice vary widely. Studies have suggested that poverty may be a factor that makes vaccines inaccessible, as one report found that "Children from households classified as below the federal poverty level had lower estimated coverage for almost all of the vaccinations assessed, compared with children living at or above the poverty level."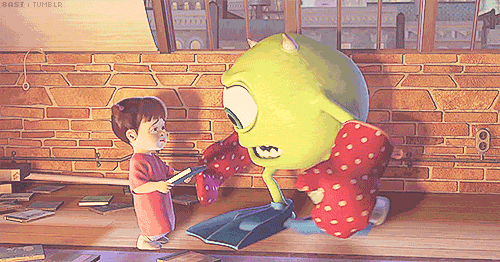 Some have suggested that another reason that people choose not to get vaccinated could be that, after weighing the pros and cons, some people believe that "community immunity" — the widespread vaccine coverage of others — will ensure that they are not infected by someone else.
Of course, the group that has stirred the most controversy around vaccines are those that believe that they are both ineffective and lead to infection of different diseases such as autism. Anti-vaxxers, as they are known, have posed a problem for a medical community that has had to combat their persistent and vocal beliefs.
One study found that fact-based information that debunked some of the misperceptions about vaccinations did little to increase the likelihood that highly skeptical parents would vaccinate their children and, in some cases, images of sick children actually made parents less likely to vaccinate.
This skepticism has found its way into very high-profile events in recent years. During the 2012 election season, then-Congresswoman Michele Bachmann famously went on the Today Show and spread the unsubstantiated claim that HPV vaccines could lead to mental retardation.
During a Republican primary debate in September of 2015, moderator Jake Tapper asked candidate Donald Trump to clarify his stance on vaccines. Between 2012 and 2014, Trump tweeted numerous times about the link between vaccination and autism.
During that debate, Trump doubled down on these claims after his fellow candidate, Dr. Ben Carson, noted that the link between autism and vaccines had been disproved on several ocassions.
Featured Image:

BigStockPhoto/naumoid